WELCOME TO AKI NO SORA A JAPANESE LANGUAGE INSTITUTE IN BANDUNG, INDONESIA
"One Stop Learning Center"
A Japanese Language Institute using OCHA Training Method (Omni-Comprehensive-Holistic-Approach) located in Bandung, Indonesia.
For you who are in urgent needs of learning Japanese within short amount of time to a certain level, then this program is the answer!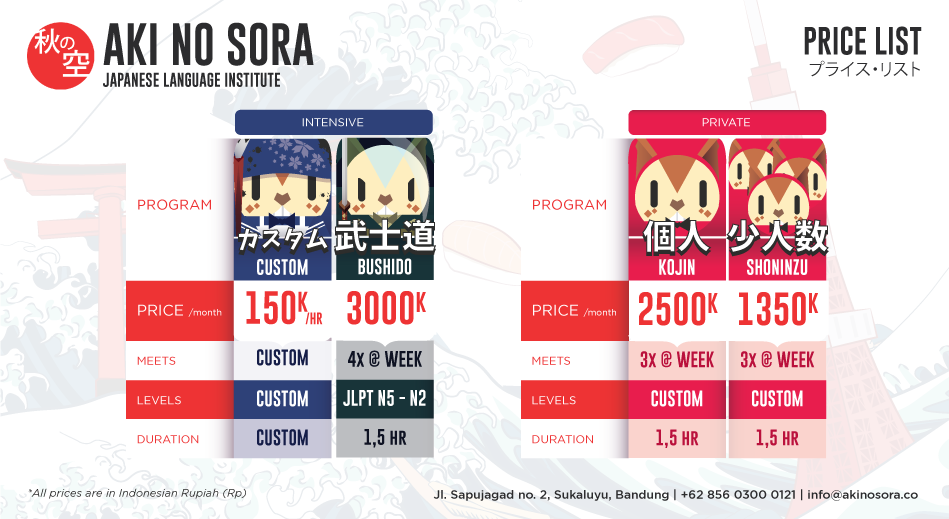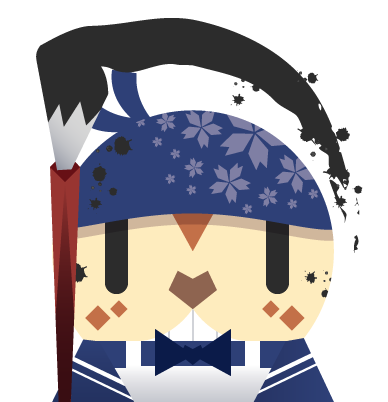 CUSTOM
Create your own class
Busy of work? Busy with school? But need to learn Japanese immediately!
This program is BEST for you! The time for the class is flexible, and you can set your own goal to which level of Japanese you want to achieve.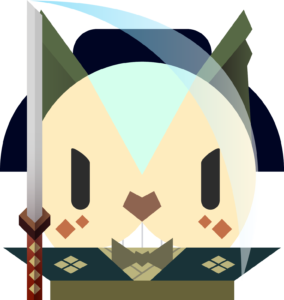 "I need to learn Japanese, but I only have little time…"
Bushido class is the best choice to learn in this situation. We will help you find out the fastest way to achieve your goal by understanding what your strength is. And to help you become confident in using Japanese so that you can get used to the language faster and better.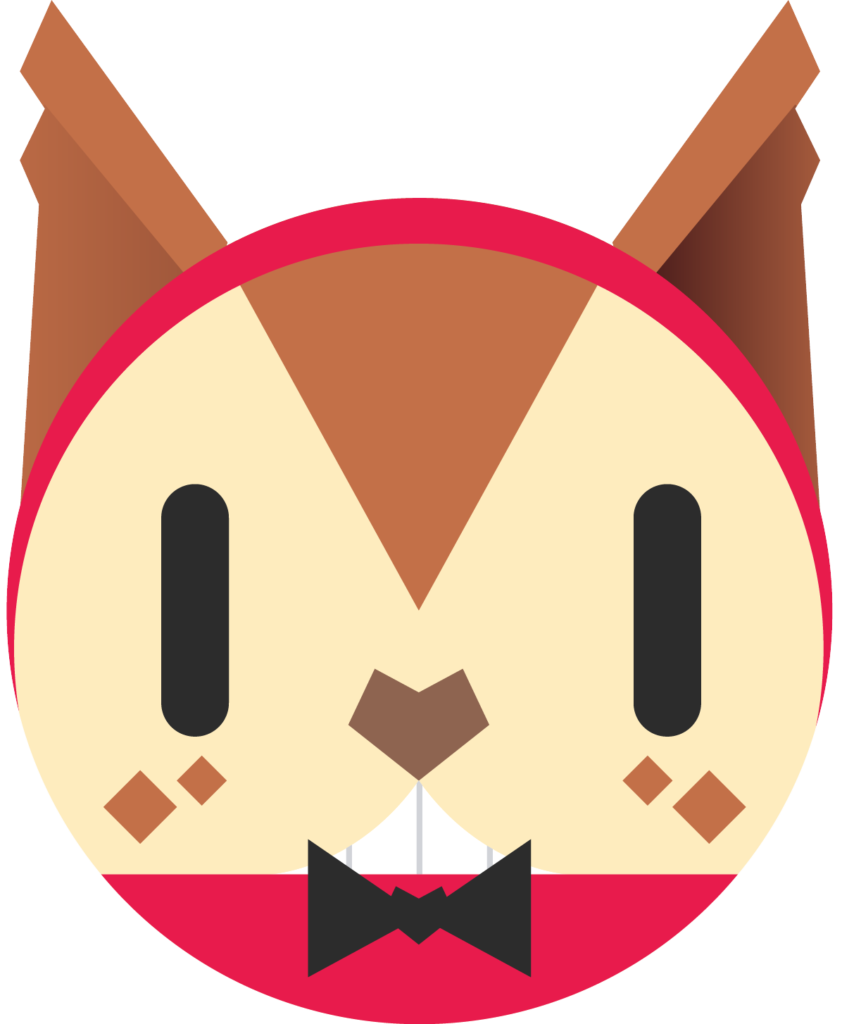 PRIVATE CLASS

Kojin
Having trouble to learn in group?
This class is perfect for you who prefer to learn one on one with the teacher.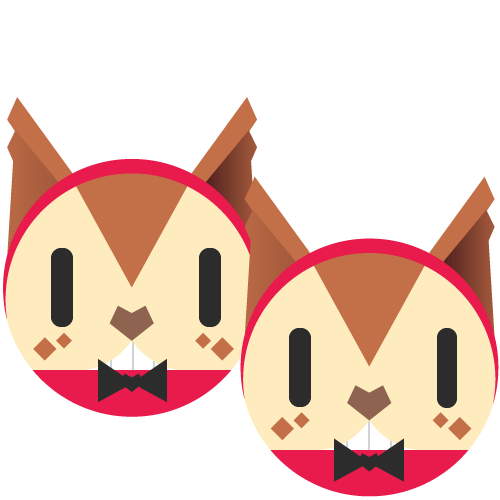 SEMI-PRIVATE
Shoninzu
Alone is too quiet, but can't handle too much people either.
Two is better than one! You can bring one or two friend to learn Japanese together!
Live outside Bandung? Have tight schedule? Or just simply lazy to go out due to bad weather or traffic?
Then this class is great for you!
With our partner Cakap, we will help you provide Japanese class without barrier of place and time. You can take class any where any time. At home, in a cafe, or even on your way to work or back home.
Free trial class also available!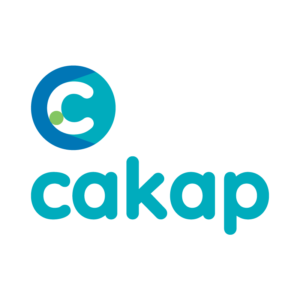 Translation
In translation, Aki no Sora's strength is speed. We constantly strive to give the most accurate results with the shortest time possible in order to provide satisfactory results.

Interpreter
In interpretation, Aki no Sora's strength is the capability to translate not only the words, but also the emotions that comes along with the words after obtaining the client's consent.
Check out our 1 minute LEARNING JAPANESE YouTube videos~
If you are interested to learn Japanese, or have any inquiries please don't hesitate to contact us!